So I got caught up in replacing broken wires on my rig, and halfway through realized that I didn't label all of the. FML
So I need some assistance.
Where exactly the posts on the starter relay go to? Bal, I, G dont help me.....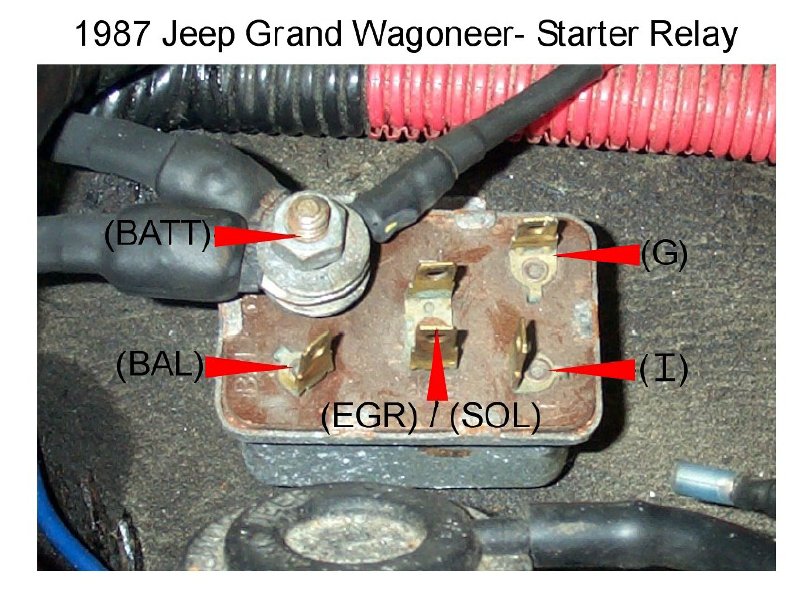 Also the wire diagram says that a green ignition wire goes to the positive battery terminal on the solenoid. Is that the one the is the solid green wire out of the ignition box, or something else?
Im using the diagrams from here:
http://oljeep.com/gw/elec/GW_wiring-1990.html
What does it mean when the diagram says "See SH 5" I've been looking all over and cant find any SH references. It's driving me insane.