About a month ago I came across a 1979 Jeep Cherokee Golden Eagle out of Southern California. I've always wanted one so I went down and picked it up. Around this same time I had also picked up a 1981 Jeep Honcho sportside. So the wife said I had to decide which one I wanted more for myself, and the Honcho won. I put the Cherokee up for sale. I had a guy call me from North Carolina wanting it, but he wanted it built/restored. He had seen my previous Vortec swap/restoration and liked it. So we ran the numbers and made some decisions. It is now official. The restoration has begun!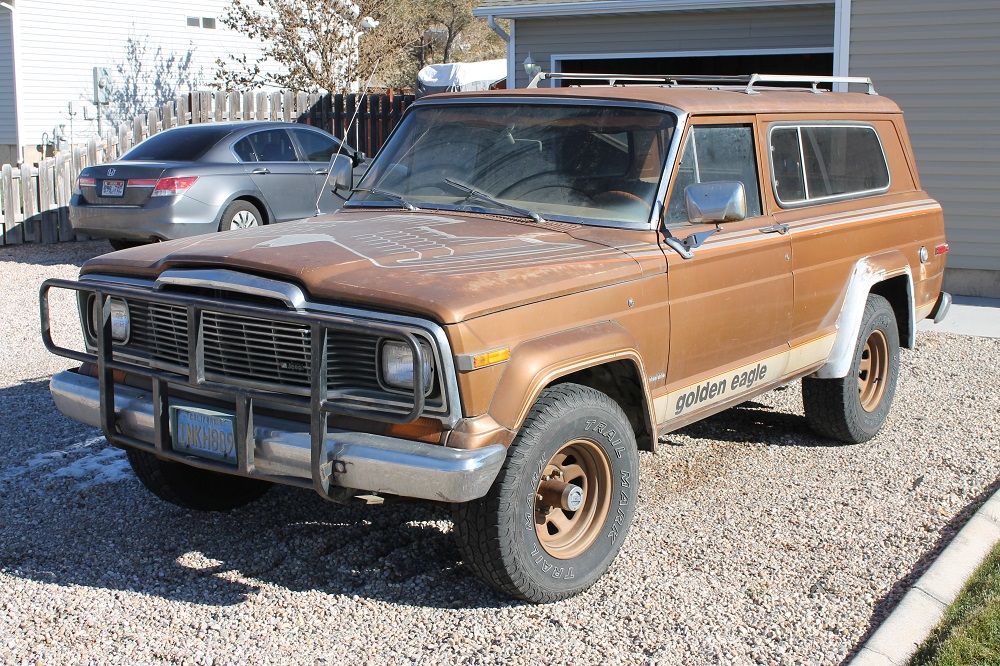 Here is what we are going to do. I know I will get some negative comments on this from the purists out there, but it is going to be awesome. This Golden Eagle was originally alpaca brown metallic. It will be repainted classic black, which is still a correct 1979 Jeep color available for the Golden Eagle.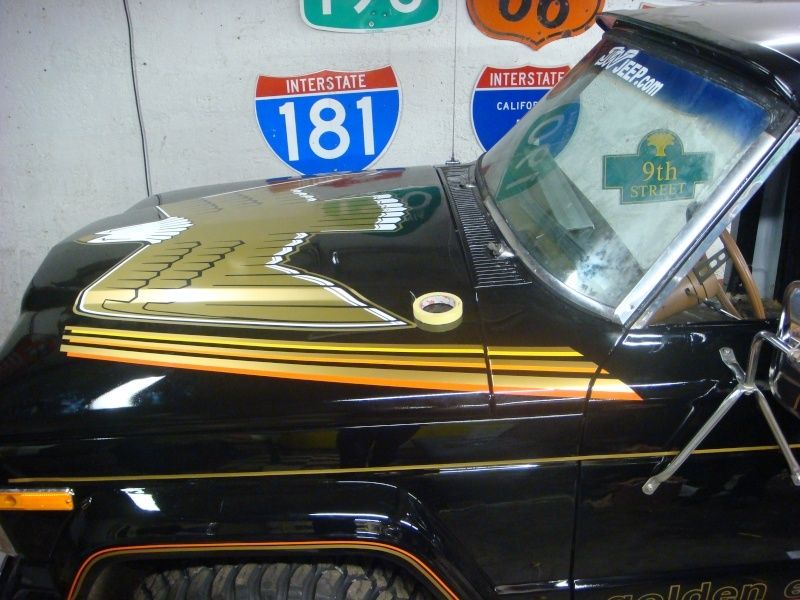 The interior was originally a tan Levi interior (the seats are pretty thrashed now). It will be replaced with a Honcho/Laredo style interior Similar to this.
The alpaca brown paint color will stay on the interior as we are going with a "saddle" color scheme and the combination of gloss black exterior with the saddle brown interior is going to look amazing.
Now the exciting part. This Golden Eagle originally came with a 4.2 straight 6, a 3 speed manual transmission and a Dana 20 transfer case. Every piece of this is going. So if anyone wants some parts let me know. It is all there including the original AC system (which was still under pressure, assuming still worked) and even the smog system which was all still hooked up. I have purchased (it should arrive on Monday) a 5.3 Vortec mated to a 6L80E trans, out of a 2011 GMC Sierra. The assembly only has 40,000 miles on it. I found it at OK Auto out of Richland Mississippi. It is in great shape and will be perfect for this Jeep. It came with all accessories, gas pedal, ECU, wiring harness etc. I have purchased all of the motor mounts and trans adapters from Novak. They worked great on my last LS swap so there's no reason to change now. I have also found a nice rebuilt Dana 300 transfer case that I am going to use. It will be a rock solid drive train.